Shielded RJ45 Cable Coupler Network Ethernet Extender Adaptor Modular jack Connector
Product Code:
RJ45 Coupler
RJ45 Coupler Usage: This extender is ideal for extending ethernet connection by connecting 2 short network cables together.
Plug and play, no drivers are required. High Speed Data Transfer.
Safe and Secure : With nickel plated contacts and easy snap-in retaining clip, the coupler ensure a secure and corrosion free connection.
RJ45 inline jack coupler meets Category 6 performance, compatible with TIA/EIA 568-C.2 standard and RoHS certification.
Female to Female Ethernet coupler jack is compatible with Cat7, Cat6, Cat5e, Cat5 network.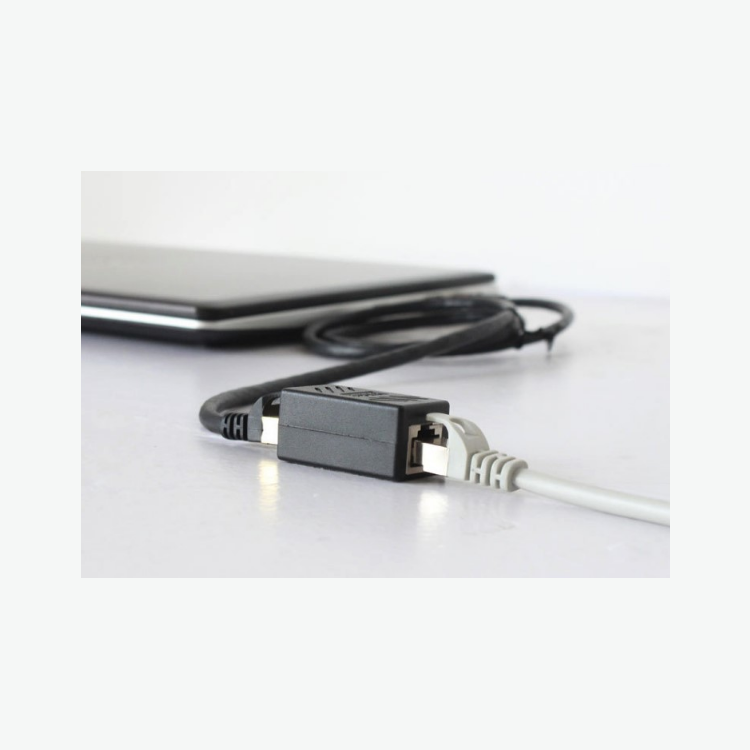 Features:

1. RJ45 coupler extender is good choice for extending ethernet connection by connecting 2 short network cables together, and it will not affect the network speed. Very suitable for ethernet cables with RJ45 plug such as RJ45 patch cables, ethernet cables, LAN cables, etc.

2. ABS + RJ45 full copper shell + Gold plated core, more stable does not affect the transmission speed
3. 1.75mm thickness high quality PCB circuit board, embedded conductive circuit, to avoid the conductor exposed oxidation damage, strong and durable
4. Integration of mechanical welding production, PCB board and RJ45 interface seamlessly, to ensure signal stability
5. ABS environmental protection resin material, multiple characteristics two pieces of interactive design, impact resistance, heat resistance, low temperature resistance
6. Multiple shield protection to prevent interference from external EMI, RFI and other electromagnetic signals, to prevent network signal damage
We will deliver this item within 24-48hrs

There are no reviews for this product.