6 in 1 USB C Hub to RJ45 Ethernet 4K 60Hz Docking Station For Laptops Note Book USB 3.0 OTG Hub Splitter
Product Code:
6 in 1 USB C Smart Hub
6-In-1 USB C Hub: All in one Type C Adapter expand laptop's USB C ports to 1*HDMI 4K output port, 2* USB C charging port, 2*USB 3.0 Ports and 1*Ethernet port (RJ-45 port). The multiport hub can make your life/work more productive while managing different devices.
Wide Compatible USB C Adapter: The USB C Adapter is compatible with a wide series of Type c Adapter equipped devices
Ethernet and 4K HDMI Adapter: RJ45 Ethernet port supports high speed transmission up to 10Mbps/100Mbps/1000Mbps. HDMI port supports delivering Ultra HD resolution up to 4K 3840 * 2160P @30Hz. It enables you to enjoy a vivid image on a big screen.
USB C to USB 3.0 and PD charging: The 2 USB 3.0 ports can work simultaneously which is 10x faster than USB 2.0. The charging speed of Type-C charging port is twice as fast as normal to give you blazing-fast charging speed experience, perfectly match your laptops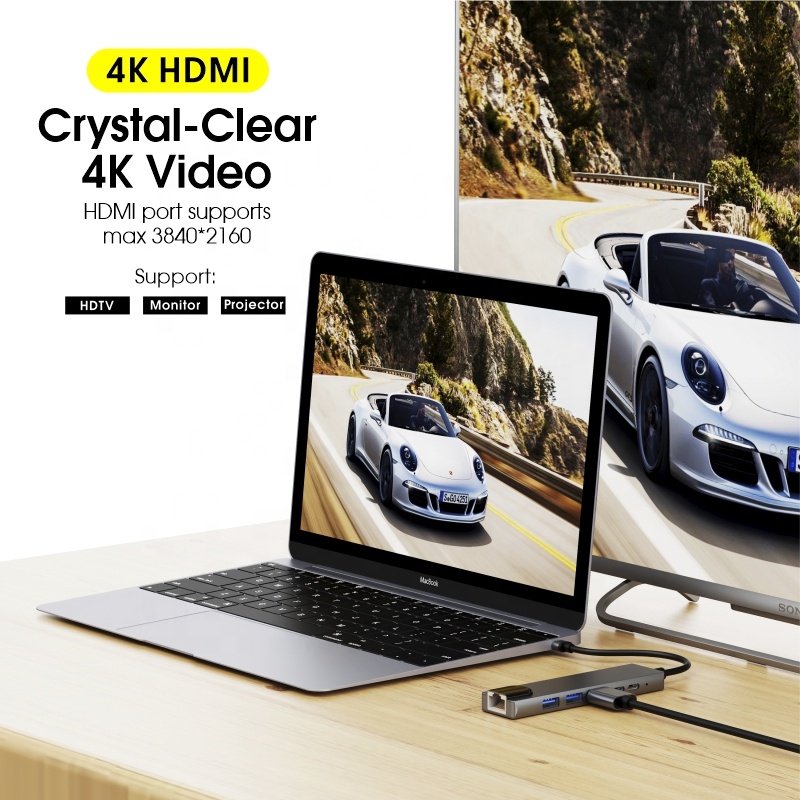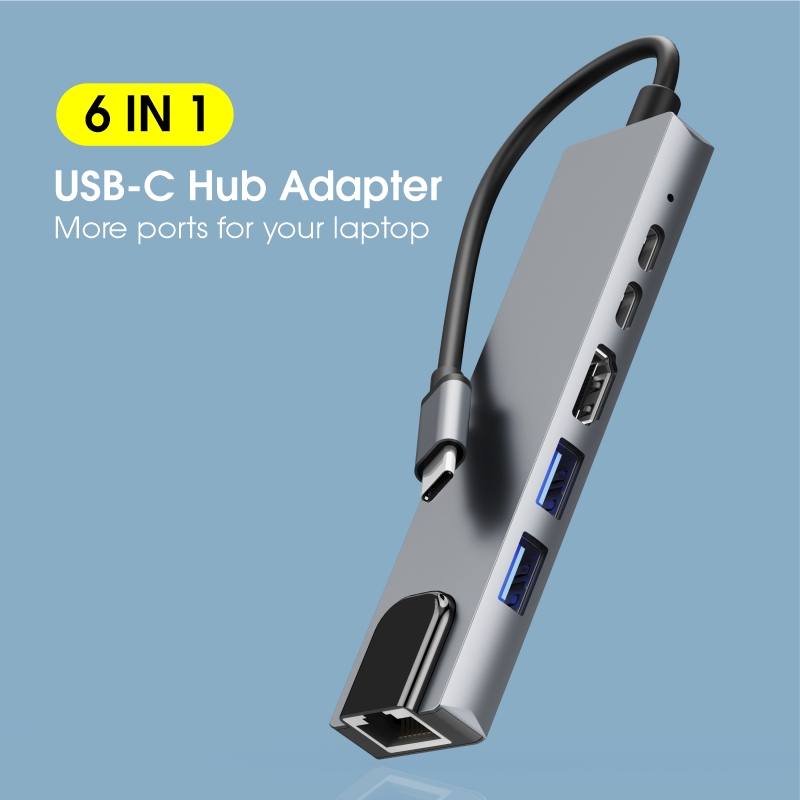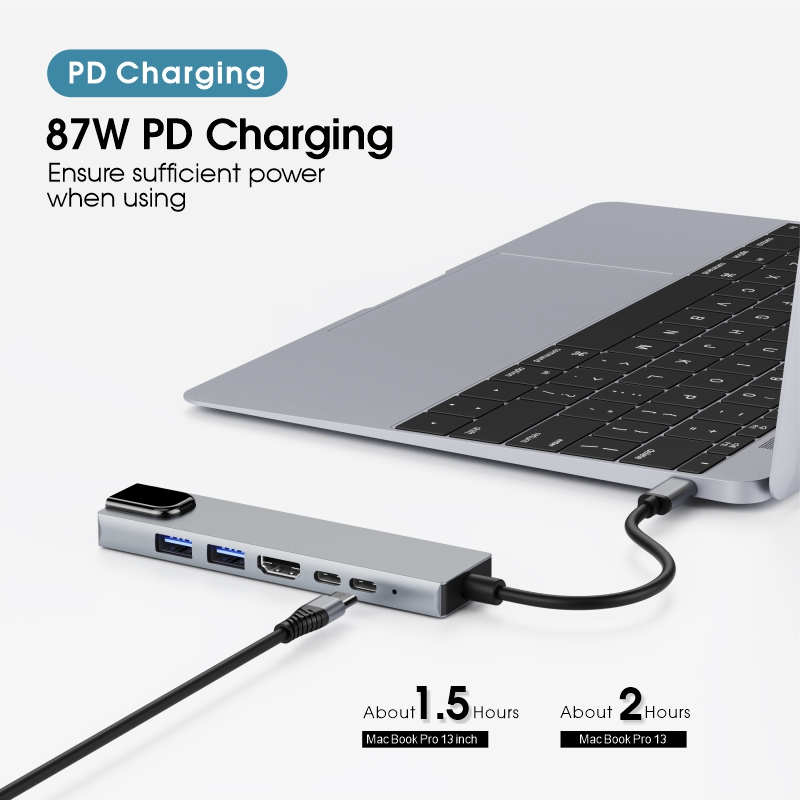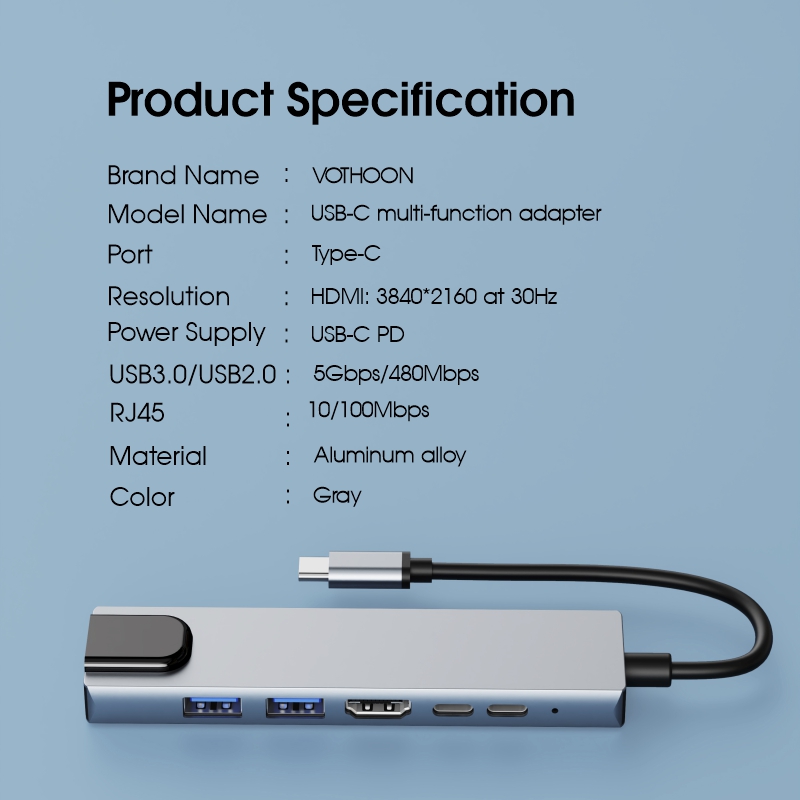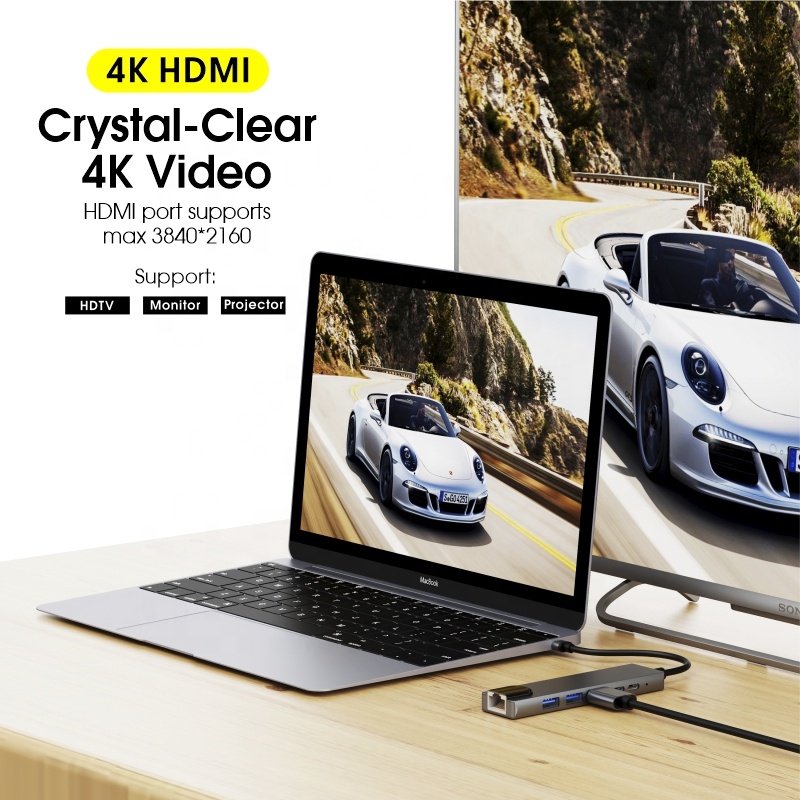 We will deliver this item within 24-48hrs

There are no reviews for this product.