3-Port HDMI Switcher, Intelligent 3x1 Auto Switch Selector Support Full HD 3D 1080p
Product Code:
3-Port HDMI Switcher
Intelligent Function: Smart, automatic operation - has the key-press-switching function
Works well with Nintendo Switch, Blu-Ray, Cable Box, PS3, Xbox One S, Xbox 360, etc; Support 3D.Compatible Devices:Video Game Consoles
Comes with one fixed 1'3/4 ft. HDMI cable (pigtail) - Plug and Play
HDTV resolutions up to 1080p, computer resolutions up to 1920x1200.HD Audio and HDCP Compliant. Please refer the User Manual and the User Guide before use; Please use High-Speed HDMI cables that are less then 50ft/15m. 28AWG recommended
Devices that require HDCP 2.2 or higher may be incompatible
Hot Selling New Arrival 1080P 3D HDMI Switch 3x1 Auto Switch 3-In 1-Out HDMI Switch With Pigtail Converter Cable.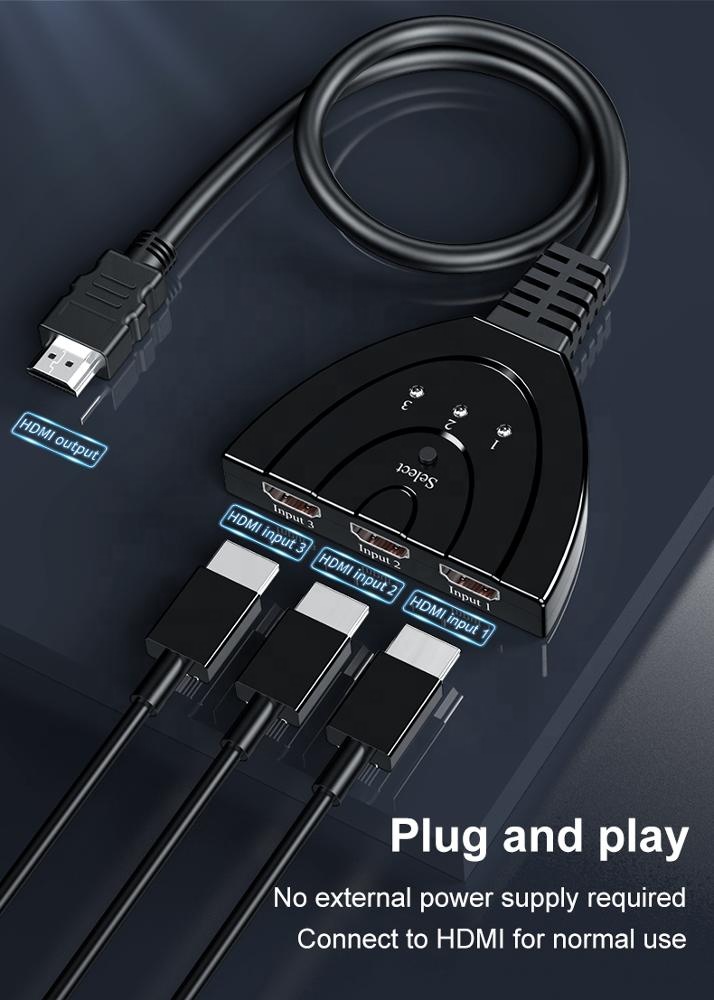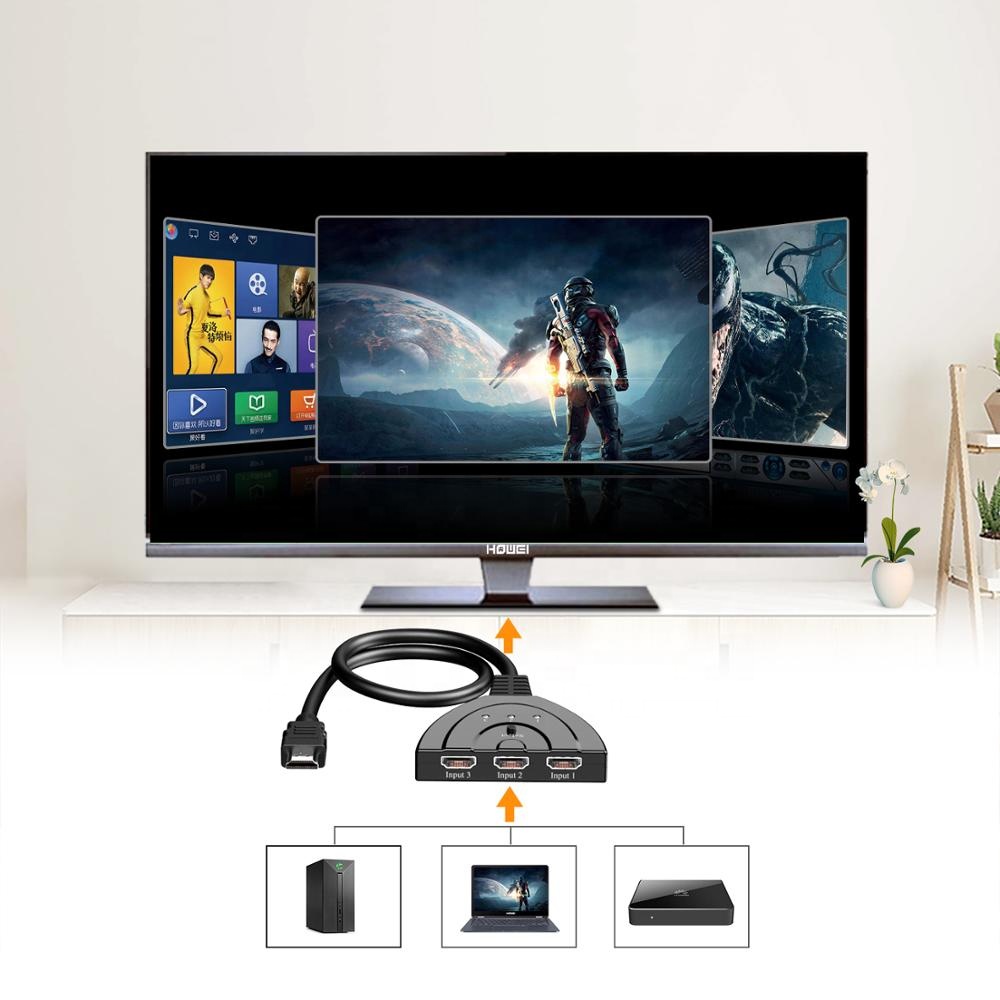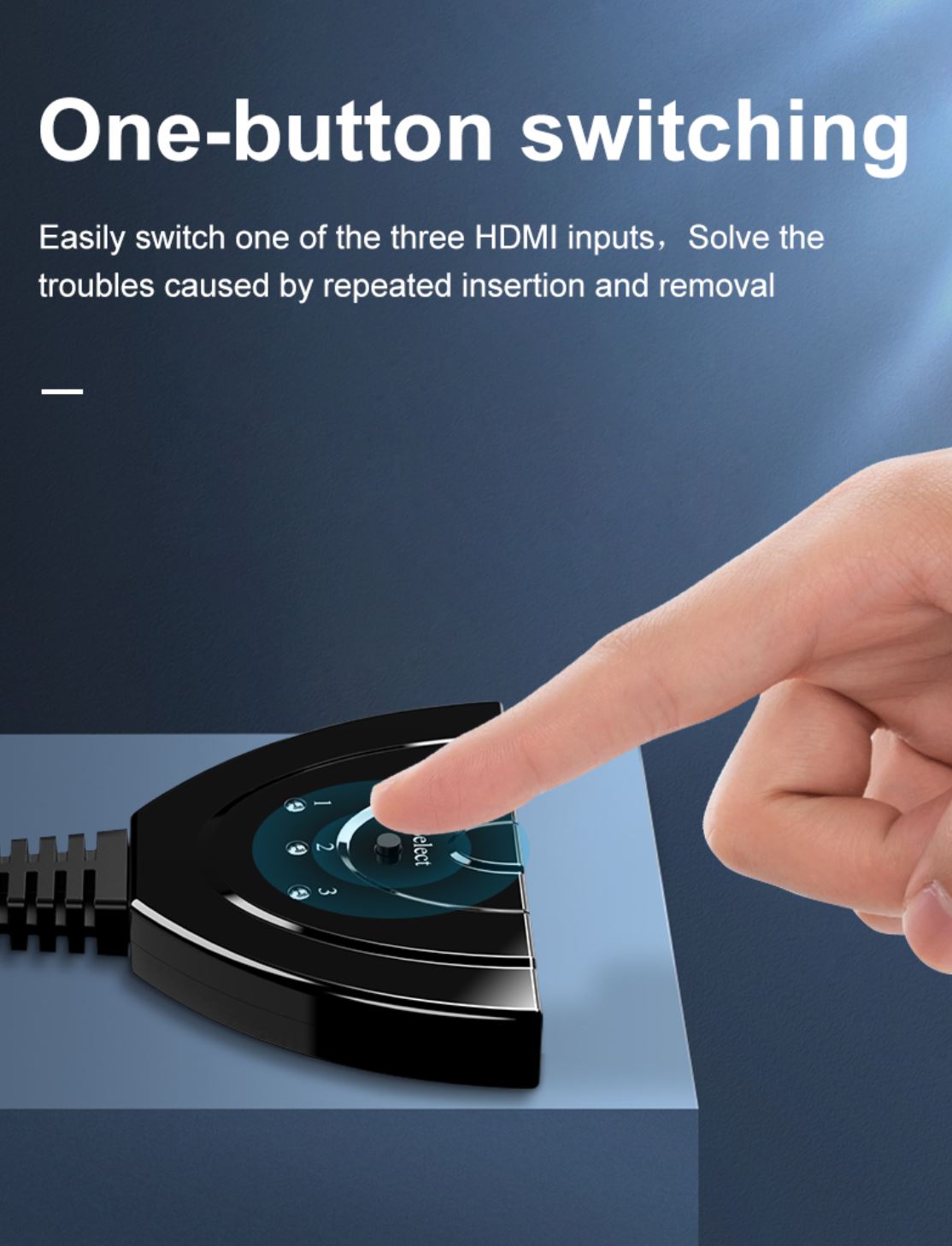 We will deliver this item within 24-48hrs

There are no reviews for this product.